Enkolit Glue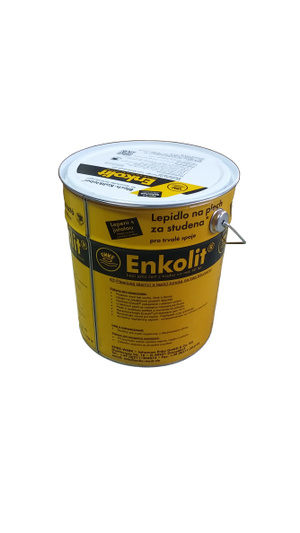 Enkolit a plastic sheet and putty adhesive bitumen content, excellent cohesive masonry buildings, concrete, zinc, copper, aluminum, steel and wood.
Unte Studies in masonry construction coatings confirmed that the 30-year Enkolit glue stick sheets retain their functionality. There is a certificate of inspection.
Enkolit meets all the requirements of DIN 1055/4 for the strength of the wind, in the rain and hail falling further slipinant sound.
According to the regulations allowed Enkolit metal roofs, external walls and the construction of tinkering work.
The conditions required for bonding sheets
Dry, clean and sturdy base
Instructions corresponding grooves knives
Full coverage of the whole area in one direction
Mech. fixation point, with the areas of sloping or vertical
Sheet slowly and evenly pressed
Do not work when the temperature is below 5 ° C
Prior to application instructions carefully before work
Do not use indoor
Output: approx 2-3 kg/m2
Density: approx 1,1 g/ cm3/ 20°C